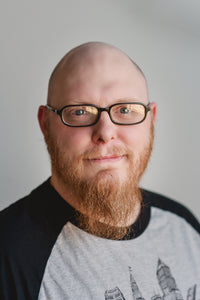 Welcome to Tea Dude's new website!
Hello! I'm Chris Charek, aka the Tea Dude! Welcome to my new website. You can search for just the right tea in a number of different ways, including by collection (such as minty, fruity or decaf), or by specific ingredients using the filter drop down menu on the catalog page (for example: all teas with ginger, teas with cinnamon, etc).
Local to northeast Ohio? You can find where I'll be next on my events page. See you soon.
---